Exploring Latvia - feeling like on a family trip!
The trip to Gulbene country was more than awesome. We did enjoy it. We got to see a lot of things and it felt like we were turning into a little more like Latvian. Actually, here in Latvia, we know very few people. We kind of feel like stuck in our own Myanmar bubble. And on the contrary - whenever we are out on excursion with IAC, we feel like we are connected. It's like a big family going out on a picnic. I love it.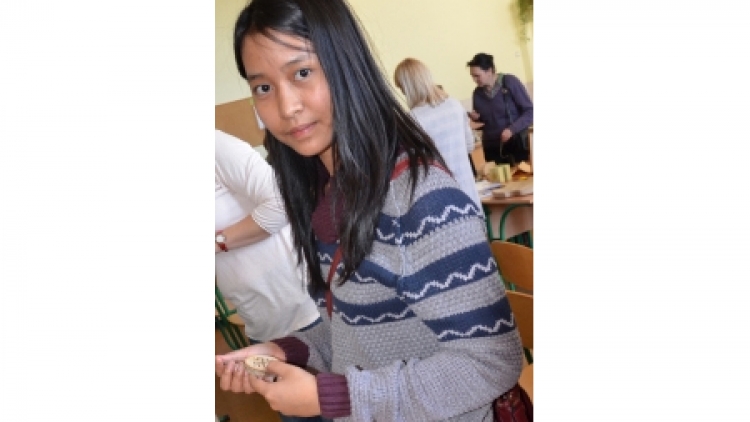 About Gulbene, there was a lot of impression left on me, like it's geography and a lot of tourist attraction. In the catalog we received, there are so many new things we could try out, like riding horses or taking a trip on the train and that sort of things. We are thinking about going there again in the summer.
It is also great to know about Latvian education system. Since we are still students, we could relate to it more or less. It was also surprising and impressive that there are high school students starting their own business at a very young age, not wasting their talents a bit. It was good to see that the school has full support for them.
The cheese house in the farm was one of the things I liked most. It was like a little escape plan away from the city. There were the wide blue sky, wide fields and friendly dogs and homemade cheese just got out of the kitchen. It was perfect. I felt so free and relaxed.
We are also thankful that everyone is so nice to us, explaining things we don't know. I couldn't even feel the difference that I speak a different language during that time. So, I feel so grateful that IAC make it possible to let us see and feel what it's like to be a Latvian, try out so many new things, like handicrafts, and that we got to meet nice people. It was like a family trip. Thank you so much.
May Htoo Maung