Two activities have taken place in April
Two activities have taken place in April: a seminar about the basic principles of how Latvia as a state functions and the third interest group meeting at Viļķene.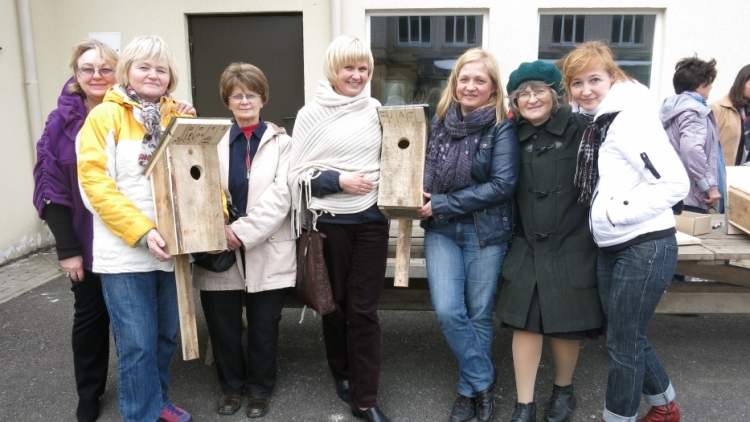 On April 11 and 12 the project participants attended the seminar "Key principles of functioning of Latvia as the state". The basic facts and information about the beginning of the ideas about the stat, the foundation and restoration as well as other historical and political issues that are significant for the existence of Latvia as a state were discussed. The participants had a possibility to visit the Visitors' centre of the Bank of Latvia "The World of the Money" in the second part of the seminar. Here we had a possibility to learn everything about money as well the national economy of Latvia and national currency policy.
Looking forward to spring on April 18 we went to the countryside of Latvia – Viļķeni to learn how life is organized in a small rural village, how the municipality and school functions and what possibilities and activities that differ from those in Riga spring offers in the countryside. The participants listened with great interest and asked questions to the chairperson of the village Board of Viļķene Ilmārs Dzenis, the principal of the Baumaņu Kārlis Viļķene basic school Ilze Ādamsone made us interested in the small school and advantages it gives to pupils and teachers as well as the historical issues of the district guiding the visitors through the local museum that they have established themselves. This was a wonderful day when we could taste fresh birch juice, make small bird-houses and place them in the trees around the school for the blackbirds. Lively bustle filled the yard and surroundings of Viļķene school. The fresh spring air and the interest of the local people fully enchanted the project participants. We would like to express our sincere gratitude to all who took care so that we all felt so good together! Photo
The end of the project is approaching and we still will meet in the 4th module of the program about the history, culture and traditions of Latvia on May 16 and 17. The final interest group meeting will be at Roja on June 5 – we are really looking forward to the sun and good weather!