GENERAL INFORMATION ABOUT THE PROJECT
Timeframe of the project: 01.02.2015. - 30.06.2015.
Goal: to boost EU's competitiveness and growth through the promotion of good practice in global education in Latvia, encouragement for cooperation among professionals, and involvement of the society in the debate on the role of education in the future.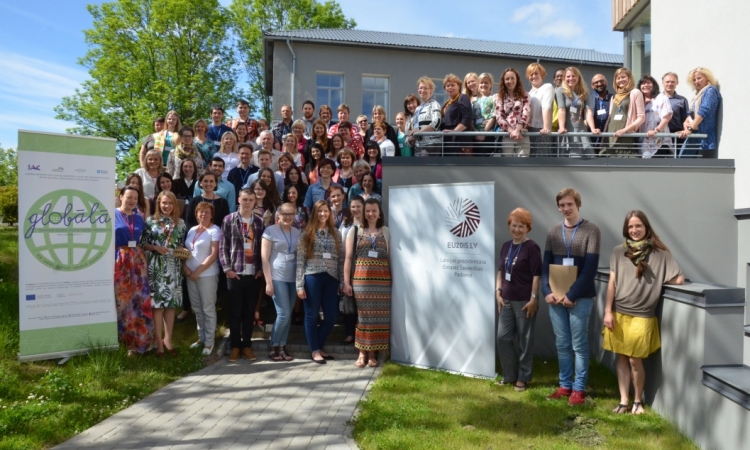 Activities: central event of the project - the Global Education Forum, which will take place on 8 – 10 June, in Valmiera, Vidzeme University of Applied Sciences, bringing together approximately 60 education and development professionals from educational institutions, municipalities, government institutions, NGOs, academic and research bodies from more than 10 countries.
Participants: 60 participants of the forum will come from Czech Republic, Estonia, Latvia, Lithuania, Georgia, Germany, Slovakia, Slovenia, the Unite Kingdom and Ukraine. Participants will represent schools, local and national education authorities, NGOs, academic and research institutions.
Project executors: EDC, GLEN Latvija, www.glen.lv
Project partner: Vidzeme University of Applied Sciences, www.va.lv
Associated partners:
Leeds Development Education Centre LEEDS DEC (United Kingdom), www.leedsdec.org.uk
MONDO (Estonia), www.mondo.org.ee
British Council in Latvia, www.britishcouncil.org
Project funders: Society Integration Fund, www.sif.lv
Activity is carried out in the framework of the European Commission's funded project "Global dimension in Social Science subjects in Formal Education" (Nr.DCI-NSAED /2012/280-401)